BEER... PUBS...

Welcome to beerintheevening.com
Officially the UK's biggest and busiest pub, bar and club guide!
Now listing over 42,500 venues, growing daily with over 1.5 million visitors on average each month* looking for somewhere to eat, drink and socialise! Looking for somewhere to go?
Get started here...
Licensee or venue operator? Your venue not listed or want to manage your listing?
Click here...
*According to Google Analytics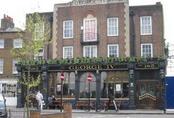 Random pub of the day for 22-5-2013:
George IV, Chiswick
185 Chiswick High Road, Chiswick, London, W4 2DR
Latest comment about George IV:
I really like The G1V, & it probably is the best pub in Chiswick!
What you've been saying about pubs:
Name: The Wenlock Arms
Location: Hoxton

The Wenlock Arms is due to re-open in the late after-noon of Monday the 3rd. of June, 2013.


Name: The Parsons Barn
Location: Shoeburyness

pub has now closed, brought by wetherspoons


Name: The Ship Inn
Location: Lymington

used this pub again as was the best saturday night pub in Lymington back in june 2011. however tried it again last saturday while on holiday and ...more


bjork

- 22 May 2013 16:04

Name: Malt House
Location: Brindley Place

It's like so many of these "development" places which have not evolved, but just started up. The lease or whatever has to be paid, ...more


Name: The Partridge
Location: Partridge Green

Partridge Green is very lucky! We enjoyed great Dark Star beers (Revelation really hit the spot) and Lilly's Star Gazer cider served by pleasant ...more


Name: The Star Tavern
Location: Belgravia

A nice place to have a couple of pints, and the beer is excellent with a good choice, if a bit pricey. When I visited, the barman was friendly and ...more


Name: The Nags Head
Location: Belgravia

A great pub, and the beer is normally good, if expensive. Previously, the staff have been friendly, although the landlord might seem a little ...more


Name: The Steam Packet
Location: Littlehampton

Good news! The Steam Packet is re-opening for business on Thursday 23 May 2013. Good beer, good food, good old-fashioned pub.


Name: The Brewery Tap
Location: Brentford

dont take any notice of bees4evva reports as he has posted similar reviews on many pubs locally. the Brewery Tap is a fine traditioal pub serving ...more


colmc

- 22 May 2013 13:01

Name: The Fiddlers Elbow
Location: Brighton

Entertaining couple of hours in here. Guinness super,service great. Clean and friendly place.

As rated by beerintheevening.com users:
1
Name: Plough - Location: Worcester
Address: 23 Fish Street, Worcester, Worcestershire, WR1 2HN
Rating:
8.1/10
2
Name: The Rose and Crown - Location: Huish Episcopi
Address: Huish Episcopi, Langport, Somerset, TA10 9QT
Rating:
8.1/10
3
Name: The Rifleman - Location: Twickenham
Address: Fourth Cross Rd, Twickenham, Middlesex, TW2 5EL
Rating:
8.0/10
4
Name: Fanny's Ale And Cider House - Location: Saltaire
Address: 63, Saltaire Rd, Saltaire, Shipley, West Yorkshire, BD18 3JN
Rating:
8.0/10
5
Name: The Sussex Arms - Location: Twickenham
Address: 15 Staines Road, Twickenham, Middlesex, TW2 5BG
Rating:
7.9/10
6
Name: The Blythe Hill Tavern - Location: Forest Hill
Address: 319 Stanstead Road, London, SE23 1JB
Rating:
7.8/10
7
Name: The Victoria - Location: Lincoln
Address: 6 Union Road, Lincoln, Lincolnshire, LN1 3BJ
Rating:
7.7/10
8
Name: Cloisters Bar - Location: Edinburgh
Address: 26, Brougham St, Edinburgh, Midlothian, EH3 9JH
Rating:
7.7/10
9
Name: The Three Stags Heads - Location: Wardlow Mires
Address: Wardlow, Derbyshire, SK17 8RW
Rating:
7.7/10
10
Name: The Admiral Benbow - Location: Shrewsbury
Address: 24 Swanhill, Shrewsbury, Shropshire, SY1 1NF
Rating:
7.7/10
11
Name: The Halfway House - Location: Pitney
Address: Pitney Hill, Langport, Somerset, TA10 9AB
Rating:
7.6/10
12
Name: The Volunteer Riflemans Arms - Location: Bath
Address: 3 New Bond Street, Bath, Somerset, BA1 1BA
Rating:
7.6/10
13
Name: The Plough - Location: Little London
Address: Silchester Road, Little London, Tadley, Hampshire, RG26 5EP
Rating:
7.6/10
14
Name: The City Arms - Location: Manchester
Address: 48 Kennedy Street, Manchester, M2 4BQ
Rating:
7.6/10
15
Name: The Church Inn - Location: Ludlow
Address: Buttercross, Ludlow, Shropshire, SY8 1AW
Rating:
7.6/10
16
Name: The Grove Inn - Location: Huddersfield
Address: 2 Spring Grove Street, Huddersfield, West Yorkshire, HD1 4BP
Rating:
7.6/10
17
Name: The Orchard Inn - Location: Bristol
Address: 12 Hanover Place, Bristol, Bristol, BS1 6XT
Rating:
7.6/10
18
Name: The Minster Inn - Location: York
Address: 24 Marygate, York, North Yorkshire, YO30 7BH
Rating:
7.6/10
19
Name: The Brewery Tap - Location: Chester
Address: 52-54 Lower Bridge Street, Chester, Cheshire, CH1 1RU
Rating:
7.6/10
20
Name: Anvil - Location: Wigan
Address: Dorning Street, Wigan, Lancashire, WN1 1ND
Rating:
7.6/10
Recently added
The latest new pubs added by the BITE team:
Name: Talbot Inn - Location: Newnham Bridge
Address: Worcester Road, Newnham Bridge, Worcs, WR15 8JF
Rating:
no rating
Name: White Swan - Location: Chesterfield
Address: St Marys Gate, Chesterfield, Derbyshire, S41 7TJ
Rating:
9.0/10
Name: Beerwolf Books - Location: Falmouth
Address: 3 Bells Court, Falmouth, Cornwall, TR11 3AZ
Rating:
4.0/10
Name: The Blacks Head - Location: Bletchingdon
Address: The Green, Bletchingdon, Kidlington, Oxfordshire, OX5 3DA
Rating:
4.9/10
Name: The Green Man Inn - Location: Little Snoring
Address: Holt Road, Little Snoring, Fakenham, Norfolk, NR21 0AY
Rating:
no rating
Name: Stanley Hotel - Location: Eastham
Address: 47 Stanley Lane, Eastham, Wirral, Merseyside, CH62 0AG
Rating:
no rating
Name: Bankfoot Inn - Location: Bankfoot
Address: Main Street, Bankfoot, Perthshire, PH1 4AB
Rating:
no rating
Name: Red Lion Inn - Location: Exbourne
Address: High Street, Exbourne, Devon, EX20 3RY
Rating:
no rating
Name: Calcot Community Association Family and Social Club - Location: Calcot
Address: Highview, Calcot, Reading, Berkshire, RG31 4XD
Rating:
5.3/10
Name: Steamers Bar - Location: Minehead
Address: The Avenue, Minehead, Somerset, TA24 5AP
Rating:
6.5/10