BEER... PUBS...

Welcome to beerintheevening.com
Officially the UK's biggest and busiest pub, bar and club guide!
Now listing over 43,000 venues, growing daily with over 1.5 million visitors on average each month* looking for somewhere to eat, drink and socialise! Looking for somewhere to go?
Get started here...
Licensee or venue operator? Your venue not listed or want to manage your listing?
Click here...
*According to Google Analytics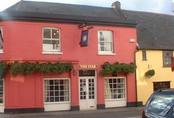 Random pub of the day for 8-3-2014:
Star, Ewell
2 Cheam Street, Ewell, Epsom, Surrey, KT17 1SA
Latest comment about the Star:
Apparently the owner lives upstairs
What you've been saying about pubs:
Name: The Sheeps Heid Inn
Location: Duddingston

A very good meal, fine service, two lovely pints of Top of the Hops and a game of skittles afterwards. Pretty busy when we left, but justifiably so.


Name: The Connaught Arms
Location: Fratton

In 1996 i lived about 30 secs away from this pub. Thats said I didnt go in that often but found it a civilized hostility. Cant comment on ...more


Name: John Jacques
Location: Portsmouth

Safe choice in this densely populated part of Portsmouth. Early on a Friday evening it was still quite busy. Minimal seating outside.

A no-frills boozer. Very friendly staff and customers. Can get busy on Saturday afternoons when rugby/football on the large screen TVs. Up to 5 ...more

Busy pub under the town clock. Had been a bit variable in the past but much better now. Interesting beers on handpump and a 'coming soon' board ...more


Name: Bridport and West Dorset Club
Location: Bridport

Member's club opposite the Arts Centre in South Street. Quite quaint! You will need to be signed in by a member but membership is only £10 pa so ...more


Name: The Ropemakers
Location: Bridport

Great pub in centre of town. Palmer's beers always on form and they stock the entire range. Landlord is imaginative and actually knows what a pub ...more


Name: The White Lion of Mortimer
Location: Mitcham

walked in and walked out,poor selection of guest beers.dont like pubs where the locals eye you up.


Name: Park Place
Location: Mitcham

was in this toby carvery Friday afternoon.good setting and nice building.sat in the bar area,which could do with a bit of a clean.no ale on,only ...more


Name: The Station
Location: Stoneleigh

decent pub fayre & always one good different ale on draught. Large pub, good to see a proper games room, reminds me a bit ...more

As rated by beerintheevening.com users:
1
Name: The Old Poet's Corner - Location: Ashover
Address: Butts Rd, Ashover, Chesterfield, Derbyshire, S45 0EW
Rating:
8.3/10
2
Name: The Station Inn - Location: Whitby
Address: New Quay Road, Whitby, North Yorkshire, YO21 1DH
Rating:
8.1/10
3
Name: The Cherub Inn - Location: Dartmouth
Address: 13 Higher Street, Dartmouth, Devon, TQ6 9RB
Rating:
7.8/10
4
Name: The Blythe Hill Tavern - Location: Forest Hill
Address: 319 Stanstead Road, London, SE23 1JB
Rating:
7.8/10
5
Name: The Narrow Boat - Location: Skipton
Address: 38, Victoria St, Skipton, North Yorkshire, BD23 1JE
Rating:
7.8/10
6
Name: The Rose and Crown - Location: Huish Episcopi
Address: Huish Episcopi, Langport, Somerset, TA10 9QT
Rating:
7.8/10
7
Name: The Rifleman - Location: Twickenham
Address: Fourth Cross Rd, Twickenham, Middlesex, TW2 5EL
Rating:
7.8/10
8
Name: The Kings Arms - Location: Tring
Address: King St, Tring, Hertfordshire, HP23 6BE
Rating:
7.7/10
9
Name: Ye Olde Black Boy - Location: Hull
Address: 150, High Street, Hull, East Yorkshire, HU1 1PS
Rating:
7.7/10
10
Name: The Halfway House - Location: Pitney
Address: Pitney Hill, Langport, Somerset, TA10 9AB
Rating:
7.7/10
11
Name: Plough - Location: Worcester
Address: 23 Fish Street, Worcester, Worcestershire, WR1 2HN
Rating:
7.7/10
12
Name: The Sussex Arms - Location: Twickenham
Address: 15 Staines Road, Twickenham, Middlesex, TW2 5BG
Rating:
7.7/10
13
Name: The Orchard Inn - Location: Bristol
Address: 12 Hanover Place, Bristol, Bristol, BS1 6XT
Rating:
7.7/10
14
Name: The Admiral Benbow - Location: Shrewsbury
Address: 24 Swanhill, Shrewsbury, Shropshire, SY1 1NF
Rating:
7.7/10
15
Name: The Hope - Location: Carshalton
Address: 48 West St, Carshalton, Surrey, SM5 2PR
Rating:
7.7/10
16
Name: Fanny's Ale And Cider House - Location: Saltaire
Address: 63, Saltaire Rd, Saltaire, Shipley, West Yorkshire, BD18 3JN
Rating:
7.6/10
17
Name: North Riding Hotel - Location: Scarborough
Address: 161-163 North Marine Road, Scarborough, North Yorkshire, YO12 7HU
Rating:
7.6/10
18
Name: Anvil - Location: Wigan
Address: Dorning Street, Wigan, Lancashire, WN1 1ND
Rating:
7.6/10
19
Name: The Chainlocker and Shipwrights - Location: Falmouth
Address: Lower Quay Hill, Falmouth, Cornwall, TR11 3HH
Rating:
7.6/10
20
Name: The Brewery Tap - Location: Chester
Address: 52-54 Lower Bridge Street, Chester, Cheshire, CH1 1RU
Rating:
7.6/10
Recently added
The latest new pubs added by the BITE team:
Name: The Warton Arms - Location: Woodmansey
Address: Hull Road, Woodmansey, Beverley, East Yorkshire, HU17 0TH
Rating:
no rating
Name: The Sailmaker - Location: Gosport
Address: Forest Way, Gosport, Hampshire, PO13 0ZX
Rating:
no rating
Name: Ffynnon Wen - Location: Llanishen
Address: Thornill Road, Llanishen, Cardiff, South Glamorgan, CF14 9UA
Rating:
no rating
Name: The Ash Tree - Location: Rugeley
Address: Armitage Road, Rugeley, Staffordshire, WS15 1PL
Rating:
no rating
Name: The Sessile Oak - Location: Llanelli
Address: Parc Pemberton, Llanelli, Dyfed, SA14 9WA
Rating:
no rating
Name: The Sugar Mill - Location: Bourne
Address: Milestone Road, Bourne, Lincolnshire, PE10 0ET
Rating:
no rating
Name: The Silver Birch - Location: Cleckheaton
Address: Centurion Way, Cleckheaton, West Yorkshire, BD19 3QB
Rating:
no rating
Name: The Mermaid - Location: Ipswich
Address: Yarmouth Road, Ipswich, Suffolk, IP1 2EN
Rating:
no rating
Name: The Grazing Cow - Location: Telford
Address: Gresham Drive, Lawley, Telford, Shropshire, TF3 5ES
Rating:
no rating
Name: The Chestnut Tree - Location: Wednesbury
Address: Axletree Way, Wednesbury, West Midlands, WS10 7QY
Rating:
5.0/10