BEER... PUBS...

Welcome to beerintheevening.com
Officially the UK's biggest and busiest pub and bar guide!
Now listing over 43,500 venues, growing daily with over 1.5 million visitors on average each month* looking for somewhere to eat, drink and socialise! Looking for somewhere to go?
Get started here...
Licensee or venue operator? Your venue not listed or want to manage your listing?
Click here...
*According to Google Analytics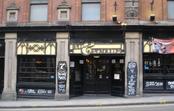 Random pub of the day for 29-7-2014:
Pit and Pendulum, Nottingham
17 Victoria Street, Nottingham, Nottinghamshire, NG1 2EW
Latest comment about the Pit and Pendulum:
So a bit of a sense of deja vu, having drank in the jekyl and hyde in edinburgh for a number of years. No real ales on. Stella had just gone. Becks vier was tasteless pish, but that may be how it is meant to taste. Music excruitaitingly loud. Nice burners outside.
What you've been saying about pubs:
Name: The Balcony Bar
Location: Dundee

The Balcony has recently opened under new management. Revamped and re-titled, 'Balcony', the pub now offers guests a warm and friendly atmosphere ...more


Name: The Beehive
Location: Welwyn Garden City

This pub has absolutely gone downhill. Someone should tell that Orchid mob to get that landlord they had from a few years ago back. You know the ...more


Name: Plough
Location: Hemel Hempstead

whatever happened to that manager Toby, single fella Mediterranean looking, bloody good manager, anyone know?


Name: The Railway Tavern
Location: Bathgate

Regardless of the recent comment that this pub is "not anti Catholic" that is plainly not true. Complaints of customers being driven ...more


Name: The West Port Tavern
Location: Bathgate

Has recently been refurbished and is looking good.


Name: The Running Horses
Location: Lydiate

Visited the pub one day last week with my partner for a bite to eat after a bike ride down the canal. Food was mediocre, and definitely was not ...more


Name: The Hop Poles
Location: Hammersmith

Used to drink here as a teenager back in the mid 90's. Many fond memories (and bad ones). Always lively and full of people getting tanked up ...more


Name: The Eagle
Location: Milton Keynes

This pub has just reopened, 18th July 2014 with the largest screens in Milton Keynes showing sports, news, music videos and much more. It has been ...more


Name: Copley Arms
Location: Hessenford

Three ales always on. The latest being: Liquid Sunshine, Dartmoor and Tribute. Good food and service, but not cheap.


Name: The Horse And Groom
Location: East Ashling

Excellent range of beers including Hophead at £3 a pint - so what's not to like ?, Youngs Bitter, and at least 2 others - all well-kept. Happy ...more

As rated by beerintheevening.com users:
1
Name: The Old Poet's Corner - Location: Ashover
Address: Butts Rd, Ashover, Chesterfield, Derbyshire, S45 0EW
Rating:
8.3/10
2
Name: The Fernandes Brewery Tap and Bier Keller - Location: Wakefield
Address: The Old Malthouse, Avison Yard, Wakefield, West Yorkshire, WF1 1UA
Rating:
8.2/10
3
Name: The Station Inn - Location: Whitby
Address: New Quay Road, Whitby, North Yorkshire, YO21 1DH
Rating:
8.0/10
4
Name: The Post Office Vaults - Location: Birmingham
Address: New Street, Birmingham, West Midlands, B2 4PA
Rating:
8.0/10
5
Name: The Coopers Tavern - Location: Burton-Upon-Trent
Address: 43 Cross Street, Burton-Upon-Trent, Staffordshire, DE14 1EG
Rating:
8.0/10
6
Name: The Blythe Hill Tavern - Location: Forest Hill
Address: 319 Stanstead Road, London, SE23 1JB
Rating:
7.8/10
7
Name: The Narrow Boat - Location: Skipton
Address: 38, Victoria St, Skipton, North Yorkshire, BD23 1JE
Rating:
7.8/10
8
Name: The Rose and Crown - Location: Huish Episcopi
Address: Huish Episcopi, Langport, Somerset, TA10 9QT
Rating:
7.8/10
9
Name: The Sussex Arms - Location: Twickenham
Address: 15 Staines Road, Twickenham, Middlesex, TW2 5BG
Rating:
7.8/10
10
Name: The Golden Rule - Location: Ambleside
Address: Smithy Brow, Ambleside, Cumbria, LA22 9AS
Rating:
7.8/10
11
Name: The Halfway House - Location: Pitney
Address: Pitney Hill, Langport, Somerset, TA10 9AB
Rating:
7.8/10
12
Name: The Orchard Inn - Location: Bristol
Address: 12 Hanover Place, Bristol, Bristol, BS1 6XT
Rating:
7.7/10
13
Name: The Kings Arms - Location: Tring
Address: King St, Tring, Hertfordshire, HP23 6BE
Rating:
7.7/10
14
Name: Plough - Location: Worcester
Address: 23 Fish Street, Worcester, Worcestershire, WR1 2HN
Rating:
7.7/10
15
Name: The Anchor and Hope - Location: Charlton
Address: 2, Riverside Walk, Anchor and Hope Lane, London, SE7 7SS
Rating:
7.7/10
16
Name: Ye Olde Black Boy - Location: Hull
Address: 150, High Street, Hull, East Yorkshire, HU1 1PS
Rating:
7.7/10
17
Name: The Cherub Inn - Location: Dartmouth
Address: 13 Higher Street, Dartmouth, Devon, TQ6 9RB
Rating:
7.7/10
18
Name: Fanny's Ale And Cider House - Location: Saltaire
Address: 63, Saltaire Rd, Saltaire, Shipley, West Yorkshire, BD18 3JN
Rating:
7.7/10
19
Name: The Birkbeck Tavern - Location: Leyton
Address: 45, Langthorne Rd, London, E11 4HL
Rating:
7.7/10
20
Name: The Sair Inn - Location: Linthwaite
Address: 139 Lane Top, Linthwaite, Huddersfield, West Yorkshire, HD7 5SG
Rating:
7.6/10
Recently added
The latest new pubs added by the BITE team:
Name: The Robin Hood Inn - Location: Penrith
Address: 51 King Street, Penrith, Cumbria, CA11 7AY
Rating:
no rating
Name: The Cosy Club - Location: Bath
Address: 20 Southgate Place, Bath, Somerset, BA1 1AP
Rating:
no rating
Name: Bowling Green - Location: Nantwich
Address: The Gullet, Nantwich, Cheshire, CW5 6DN
Rating:
no rating
Name: Yard of Ale - Location: Broadstairs
Address: 61 Church Street, Broadstairs, Kent, CT10 2TU
Rating:
no rating
Name: Badger - Location: Church Minshull
Address: Cross Lane, Church Minshull, Cheshire, CW5 6DY
Rating:
no rating
Name: The Waterloo Tavern - Location: Ashton under Lyne
Address: 490-492 Oldham Road, Ashton under Lyne, Lancashire, OL7 9QH
Rating:
no rating
Name: The Dog Beck - Location: Penrith
Address: 21-22 Southend Road, Penrith, Cumbria, CA11 8JH
Rating:
no rating
Name: The New Inns - Location: Brewood
Address: Kiddemore Green Road, Kiddemore Green, Brewood, Staffordshire, ST19 9BH
Rating:
no rating
Name: Hop and Vine - Location: St Austell
Address: Market Street, St Austell, Cornwall, PL25 4BB
Rating:
no rating
Name: Halfway House - Location: Ashton under Lyne
Address: 123 Whiteacre Road, Ashton under Lyne, Lancashire, OL6 9PS
Rating:
no rating