BEER... PUBS...

Welcome to beerintheevening.com
Officially the UK's biggest and busiest pub and bar guide!
Now listing over 43,500 venues, it's the perfect place to look for somewhere to eat, drink and socialise!
Looking for somewhere to go?
Get started here...
Licensee or venue operator? Your venue not listed or want to manage your listing?
Click here...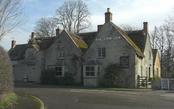 Random pub of the day for 29-3-2015:
Red Lion Inn, Somerton
Babcary, Somerton, Somerset, TA11 7ED
Latest comment about Red Lion Inn:
Visited this pub the other day for the first time in 26 years.......yep, it's changed! This once village boozer is now a fully fledged 'eating house' offering accommodation. It has been done up to a very nice standard and offers good food. For all of this it has lost a lot of it's charm, but i guess pubs must change with the times or, ultimately, 'die'. If you've never been It's worth a visit, but I wont go out of my way to visit again.
What you've been saying about pubs:
Name: The Rockingham Arms
Location: Elephant and Castle

Together with the nearby elephant and castle pub and Charlie chaplins , the Rockingham arms makes up a trio of horrific booze factories around the ...more


Name: Charlie Chaplin
Location: Elephant and Castle

I can't compete with Alex wards epic review of 2013 below (a must read!) but just to confirm everything he said is still true in 2015. I ...more


Name: The Butt and Oyster
Location: Chelmondiston

Beautiful location but be prepared to be pay for it !!!!!! Over £2 for a small coke, beer low abv 3.75 and then upwards. On our experience avoid ...more


samuk

- 29 Mar 2015 14:07

Name: The Two Brewers Inn
Location: Chipperfield

Large traditional pub overlooking the common which mainly caters for diners. However, there is a decent-sized area for drinkers. Four real ales ...more


Name: The Essex Arms
Location: Watford

Modern, smart Ember Inns pub in the more affluent Cassiobury area of north-west Watford. The emphasis is on dining, but there was plenty of room ...more


Name: The Bugle Inn Hotel
Location: Botley

Standing opposite to the Dolphin, this is an older, more traditional looking coaching inn, built in the 1600s. It still retains the feel of a ...more


Name: The Brewery Bar
Location: Botley

A traditional pub that still has the memory of that inside, though is kitted out more like a cafe or restaurant, with small dining tables laid ...more


Name: The Packhorse
Location: Wythall

why should regulars who are there every night, not get served because some idiot chav cant handle the coke he sniffed in the loo?? grow a pair and ...more


Name: The Wishing Well
Location: Watford

Friendly laid-back Irish pub. No irritating music but football was on discreetly. Only real ale was Doom Bar, but it was a ...more


Name: The Shakespeare's Head
Location: Holborn

In this pub I was served two pints of bitter today in this pub that were probably 80% full. They took my money up front and then ...more

As rated by beerintheevening.com users:
1
Name: The Feathers Hotel - Location: Ludlow
Address: The Bull Ring, Ludlow, Shropshire, SY8 1AA
Rating:
8.6/10
2
Name: The Windsor Castle Inn - Location: Lye
Address: 7 Stourbridge Road, Lye, Stourbridge, West Midlands, DY9 7DG
Rating:
7.9/10
3
Name: The Rose and Crown - Location: Huish Episcopi
Address: Huish Episcopi, Langport, Somerset, TA10 9QT
Rating:
7.9/10
4
Name: The Three Tuns - Location: Bishops Castle
Address: Salop Street, Bishops Castle, Shropshire, SY9 5BW
Rating:
7.9/10
5
Name: The Blythe Hill Tavern - Location: Forest Hill
Address: 319 Stanstead Road, London, SE23 1JB
Rating:
7.9/10
6
Name: The Fernandes Brewery Tap and Bier Keller - Location: Wakefield
Address: The Old Malthouse, Avison Yard, Wakefield, West Yorkshire, WF1 1UA
Rating:
7.9/10
7
Name: The Station Inn - Location: Whitby
Address: New Quay Road, Whitby, North Yorkshire, YO21 1DH
Rating:
7.8/10
8
Name: The Old Poet's Corner - Location: Ashover
Address: Butts Rd, Ashover, Chesterfield, Derbyshire, S45 0EW
Rating:
7.8/10
9
Name: The Lamplighter - Location: St Helier
Address: 9 Mulcaster Street, St Helier, Jersey, JE2 3NJ
Rating:
7.8/10
10
Name: The Halfway House - Location: Pitney
Address: Pitney Hill, Langport, Somerset, TA10 9AB
Rating:
7.8/10
11
Name: The Coopers Tavern - Location: Burton-Upon-Trent
Address: 43 Cross Street, Burton-Upon-Trent, Staffordshire, DE14 1EG
Rating:
7.7/10
12
Name: The Narrow Boat - Location: Skipton
Address: 38, Victoria St, Skipton, North Yorkshire, BD23 1JE
Rating:
7.7/10
13
Name: The Cherub Inn - Location: Dartmouth
Address: 13 Higher Street, Dartmouth, Devon, TQ6 9RB
Rating:
7.7/10
14
Name: The Kings Arms - Location: Tring
Address: King St, Tring, Hertfordshire, HP23 6BE
Rating:
7.7/10
15
Name: The Nags Head - Location: Great Malvern
Address: 21, Bank Street, Great Malvern, Worcestershire, WR14 2JG
Rating:
7.7/10
16
Name: The Orchard Inn - Location: Bristol
Address: 12 Hanover Place, Bristol, Bristol, BS1 6XT
Rating:
7.7/10
17
Name: Anvil - Location: Wigan
Address: Dorning Street, Wigan, Lancashire, WN1 1ND
Rating:
7.6/10
18
Name: Plough - Location: Worcester
Address: 23 Fish Street, Worcester, Worcestershire, WR1 2HN
Rating:
7.6/10
19
Name: The Half Moon - Location: Hitchin
Address: 57, Queen St, Hitchin, Hertfordshire, SG4 9TZ
Rating:
7.6/10
20
Name: The Brewery Tap - Location: Chester
Address: 52-54 Lower Bridge Street, Chester, Cheshire, CH1 1RU
Rating:
7.6/10
Recently added
The latest new pubs added by the BITE team:
Name: The Cosy Club - Location: Taunton
Address: 11 Corporation Street, Taunton, Somerset, TA1 4AJ
Rating:
6.0/10
Name: The Green Hops Real Ale Bar - Location: Billingham
Address: 55 The Green, Billingham, County Durham, TS23 1EW
Rating:
no rating
Name: The Courtyard - Location: Heswall
Address: 3 Pensby Road, Heswall, Wirral, Merseyside, CH60 7RA
Rating:
4.5/10
Name: Curio Lounge - Location: Stroud
Address: 9-11 Kings Street, Stroud, Gloucestershire, GL5 3BX
Rating:
6.0/10
Name: The Barrel Drop - Location: Nottingham
Address: 7 Hurts Yard, Nottingham, Nottinghamshire, NG1 6JD
Rating:
no rating
Name: Junkyard - Location: Nottingham
Address: 12 Bridlesmith Walk, Nottingham, Nottinghamshire, NG1 2FZ
Rating:
no rating
Name: Pie and Ale - Location: Manchester
Address: Unit 1 and 2 The Hive, Lever Street, Northern Quarter, Manchester, Manchester, M1 1FN
Rating:
4.0/10
Name: Ship Inn - Location: Wolviston
Address: 50 High Street, Wolviston, County Durham, TS22 5JX
Rating:
4.0/10
Name: Bonzo Lounge - Location: Keynsham
Address: 8-9 Market Walk, Keynsham, Gloucestershire, BS31 1ED
Rating:
no rating
Name: Cultivo Lounge - Location: Letchworth Garden City
Address: 32 Leys Avenue, Letchworth Garden City, Hertfordshire, SG6 3EW
Rating:
no rating