BEER... PUBS...

Welcome to beerintheevening.com
Officially the UK's biggest and busiest pub, bar and club guide!
Now listing over 42,500 venues, growing daily with over 1.5 million visitors on average each month* looking for somewhere to eat, drink and socialise! Looking for somewhere to go?
Get started here...
Licensee or venue operator? Your venue not listed or want to manage your listing?
Click here...
*According to Google Analytics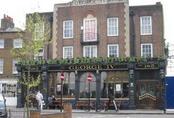 Random pub of the day for 22-5-2013:
George IV, Chiswick
185 Chiswick High Road, Chiswick, London, W4 2DR
Latest comment about George IV:
I really like The G1V, & it probably is the best pub in Chiswick!
What you've been saying about pubs:
Name: The Square Bottle
Location: Chester

Dire even by spoons standards.....


Name: The Grapes
Location: Sutton

very good triple fff ramble tamble tonight,moon dance not as good as other times,enjoyable night with good trusted people .funny how its always me ...more


Name: The Pied Bull
Location: Chester

Disappointing, the home brewed beers were dull, this a pub more geared towards food, tourists dominate. Quite sad really.


Name: The Old Harkers Arms
Location: Chester

Amazingly good for a corporate pub, my pint of beer was spot on, although the price was exorbitant, no surprise there. Full of office workers ...more


Name: The Marlborough Arms
Location: Chester

A total shithole, in fact so fucking awful, your humble narrator could not finish his pint. Death comes to all of us, this pub only hastens the process.


Name: The Cross Keys Inn
Location: Chester

Very dull, beer uninspiring and atmosphere lacking, won't return anytime soon!


Name: The Boot Inn
Location: Chester

Grungy SS house, beers cheap and the clientele bargain basement. Ok for a quickie, if you know the score.


Name: The Brewery Tap
Location: Chester

Best pub in Chester in my humble opinion, not cheap but the quality is worth the expense! Lovely young gals behind the bar, Peerless stout in ...more


Name: The Queen Victoria
Location: Llandudno

Quite a pleasant, comfortable pub. Reasonable choice of cask beer, although all from the Marston's stable. Food choice looked dull and ...more


Name: The London Hotel
Location: Llandudno

Totally devoid of customers at 9.30 on Sunday evening (when other pubs were busy). Front door wedged open despite being cool outside.

As rated by beerintheevening.com users:
1
Name: Plough - Location: Worcester
Address: 23 Fish Street, Worcester, Worcestershire, WR1 2HN
Rating:
8.1/10
2
Name: The Rose and Crown - Location: Huish Episcopi
Address: Huish Episcopi, Langport, Somerset, TA10 9QT
Rating:
8.1/10
3
Name: The Rifleman - Location: Twickenham
Address: Fourth Cross Rd, Twickenham, Middlesex, TW2 5EL
Rating:
8.0/10
4
Name: Fanny's Ale And Cider House - Location: Saltaire
Address: 63, Saltaire Rd, Saltaire, Shipley, West Yorkshire, BD18 3JN
Rating:
8.0/10
5
Name: The Sussex Arms - Location: Twickenham
Address: 15 Staines Road, Twickenham, Middlesex, TW2 5BG
Rating:
7.9/10
6
Name: The Blythe Hill Tavern - Location: Forest Hill
Address: 319 Stanstead Road, London, SE23 1JB
Rating:
7.8/10
7
Name: The Victoria - Location: Lincoln
Address: 6 Union Road, Lincoln, Lincolnshire, LN1 3BJ
Rating:
7.7/10
8
Name: Cloisters Bar - Location: Edinburgh
Address: 26, Brougham St, Edinburgh, Midlothian, EH3 9JH
Rating:
7.7/10
9
Name: The Three Stags Heads - Location: Wardlow Mires
Address: Wardlow, Derbyshire, SK17 8RW
Rating:
7.7/10
10
Name: The Church Inn - Location: Ludlow
Address: Buttercross, Ludlow, Shropshire, SY8 1AW
Rating:
7.7/10
11
Name: The Admiral Benbow - Location: Shrewsbury
Address: 24 Swanhill, Shrewsbury, Shropshire, SY1 1NF
Rating:
7.7/10
12
Name: The Halfway House - Location: Pitney
Address: Pitney Hill, Langport, Somerset, TA10 9AB
Rating:
7.6/10
13
Name: The Volunteer Riflemans Arms - Location: Bath
Address: 3 New Bond Street, Bath, Somerset, BA1 1BA
Rating:
7.6/10
14
Name: The Plough - Location: Little London
Address: Silchester Road, Little London, Tadley, Hampshire, RG26 5EP
Rating:
7.6/10
15
Name: The City Arms - Location: Manchester
Address: 48 Kennedy Street, Manchester, M2 4BQ
Rating:
7.6/10
16
Name: The Grove Inn - Location: Huddersfield
Address: 2 Spring Grove Street, Huddersfield, West Yorkshire, HD1 4BP
Rating:
7.6/10
17
Name: The Orchard Inn - Location: Bristol
Address: 12 Hanover Place, Bristol, Bristol, BS1 6XT
Rating:
7.6/10
18
Name: The Minster Inn - Location: York
Address: 24 Marygate, York, North Yorkshire, YO30 7BH
Rating:
7.6/10
19
Name: Anvil - Location: Wigan
Address: Dorning Street, Wigan, Lancashire, WN1 1ND
Rating:
7.6/10
20
Name: North Riding Hotel - Location: Scarborough
Address: 161-163 North Marine Road, Scarborough, North Yorkshire, YO12 7HU
Rating:
7.6/10
Recently added
The latest new pubs added by the BITE team:
Name: Talbot Inn - Location: Newnham Bridge
Address: Worcester Road, Newnham Bridge, Worcs, WR15 8JF
Rating:
no rating
Name: White Swan - Location: Chesterfield
Address: St Marys Gate, Chesterfield, Derbyshire, S41 7TJ
Rating:
9.0/10
Name: Beerwolf Books - Location: Falmouth
Address: 3 Bells Court, Falmouth, Cornwall, TR11 3AZ
Rating:
4.0/10
Name: The Blacks Head - Location: Bletchingdon
Address: The Green, Bletchingdon, Kidlington, Oxfordshire, OX5 3DA
Rating:
4.9/10
Name: The Green Man Inn - Location: Little Snoring
Address: Holt Road, Little Snoring, Fakenham, Norfolk, NR21 0AY
Rating:
no rating
Name: Stanley Hotel - Location: Eastham
Address: 47 Stanley Lane, Eastham, Wirral, Merseyside, CH62 0AG
Rating:
no rating
Name: Bankfoot Inn - Location: Bankfoot
Address: Main Street, Bankfoot, Perthshire, PH1 4AB
Rating:
no rating
Name: Red Lion Inn - Location: Exbourne
Address: High Street, Exbourne, Devon, EX20 3RY
Rating:
no rating
Name: Calcot Community Association Family and Social Club - Location: Calcot
Address: Highview, Calcot, Reading, Berkshire, RG31 4XD
Rating:
5.3/10
Name: Steamers Bar - Location: Minehead
Address: The Avenue, Minehead, Somerset, TA24 5AP
Rating:
6.5/10