Norwich pub and bar guide
Here's a guide to the pubs and bars of Norwich - good or bad, we bring you the most talked about venues and the places you have to visit at least once. We've included a few user reviews, to give you an idea of what to expect when you get there. Or you can follow the links to see full details and all reviews for each pub.
The Fat Cat, Norwich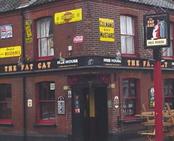 Address: 49, West End St, Norwich, Norfolk, NR2 4NA
Phone: 01603 624364
See full pub details

Nearest train station: Norwich (1.5 miles)
Reviews by BITE users:
For beer choice this pub cannot be beaten, 31 or draught & gravity as well as a great number of ciders (I'm not a cider drinker myself but good on them for taking it so seriously) likewise the quality which I've never found to be less than excellent. It can be hard to get a seat unless you turn up really early but no real ale or cider lover can afford to miss this gem of a pub
6 Jan 2014 21:38
in here on fri 6th dec 13,part of the marzipan haters tour, elgoods north brink porter,followed by marmalade cat, both astonishing, set up for a good day after that. still a terrific, friendly pub with great beer.
13 Dec 2013 08:18
Traditional ale house, worth a visit if you're in the area. Plenty of ales both on handpump and gravity.
3 Sep 2013 20:48
The Kings Head, Norwich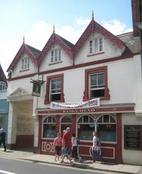 Address: 42, Magdalen St, Norwich, Norfolk, NR3 1JE
Phone: 01603 767094
See full pub details

Nearest train station: Norwich (0.7 miles)
Reviews by BITE users:
Very pleasant traditional beer drinker's pub, with good quality local beers (e.g. Grain) and lots of comfortable seating.
9 Feb 2014 21:16
Traditional local, worth a visit on a pub crawl or if in the area.
2 Sep 2013 23:21
Probbaly the first ever real ale pub I went into in Norwich many years ago when I first visited the City (remember the days of Watneys?) Small front bar leads into a much larger back room complete with bar billiard table. Small courtyard but no seating outside. Great range of beers - mostly local - from either handpump or gravity. Chatted to some friendly locals and some helpers at the CAMRA AGM which was in town that weekend. They appeared to think this was the best in the city and who am I to disagree! Don't miss it.
24 Apr 2013 00:28
The Ribs of Beef, Norwich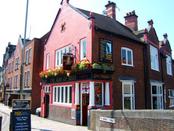 Address: 24 Wensum Street, Norwich, Norfolk, NR3 1HY
Phone: 01603 619517
See full pub details

Nearest train station: Norwich (0.6 miles)
Reviews by BITE users:
Very good pub indeed. 9 cask ales available, pleasant location by the river. Shame they don't do food in an evening and the wifi wasn't working but that's me being a bit picky I suppose! Overall, well worth a visit, by far the best pub I've come across in that part of Norwich.
2 Sep 2013 23:19
A gem of a pub. I visited it for the first time last week and it was so good we returned today (I live in Herts). Worth travelling for.
9 Aug 2013 20:35
Really difficult not to give this excellent pub 10/10.
Visited today for lunch with a lady friend. As suggested by other contributors, a very comfortable pub in a great location (a pity the sun was not shining or we might have been tempted to sit outside on terrace).
Tried the Wolf Gold Jackal and the Hare and Hedgehog, both in good condition.
The food was of a very high quality, I had the Beef Stew, my partner the Salmon Fishcakes.
Beer and food served by two very attentive barmaids.
A near perfect afternoon was topped off with a couple of hands of crib with two regulars. I would probably still be there now if I didn't have a train to catch.
I will certainly return.
17 May 2013 20:41
Queen of the Iceni, Norwich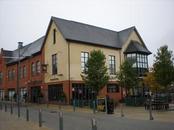 Address: Unit 6, Riverside, Norwich, Norfolk, NR1 1ED
Phone: 01603 877690
See full pub details

Nearest train station: Norwich (0.3 miles)
Reviews by BITE users:
The service at the bar may be polite, but don't be surprised when the wrong food order is brought to your table because the manager has given your meals to the wrong table that arrived after you.
To top it off the burgers will be dry and if you can find any member of staff that can actually identify anything off the menu then your lucky.
29 Sep 2013 17:23
a Lloyds number 1 in a modern area of bars,restaurants and clubs, 2 minutes from the rail station.big bar overlooking the river,had a good breakfast in here today.only 5 real ales with guest from woodfordes and wolf.how people can drink at 10 am I will never know,i hope.
22 Jun 2013 21:05
Agree with previous review that only five beers to choose from is very poor for a 'spoons' pub.
Take away the usual Greene King crap and only Nelson's Revenge and Golden Jackal were worth having.
Six banks of shiny pipes dispensing lager got more priority.
Improvement in food (not that that is hard to do).
Two steaks, two ribs, four drinks and a bottle of wine all for £34 - can't be bad.
2 Jun 2013 17:29
Sir Garnet Wolseley, Norwich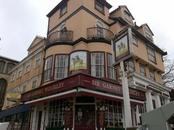 Address: 36 Market Place, Norwich, Norfolk, NR2 1RD
Phone: 01603 615892
See full pub details

Nearest train station: Norwich (0.6 miles)
Reviews by BITE users:
Watch the sun go down over Norwich market after an oyster or two at the market stall outside. Great pub.
9 Dec 2013 19:13
19:00 Ordered a pint of Lacons Encore. It was as cloudy as soup. I asked to exchange it and then the argument started. "It's fresh on", "It's supposed to look like that", "It's from a new local brewery you may not be familiar with it". I told him I had been round the brewery and met the brewer but that cut no ice. It was getting quite heated before he gave in and gave me a different pint. I would have demanded a refund and walked out but my wife had got her drink. Luckily Norwich is blessed with a choice of good pubs so I won't need to darken these doors again.
6 Nov 2013 12:17
This pub is now run by the people who also have the nearby Birdcage pub (on Pottergate) and they have done a very good job in getting it up and going again. It is now a very pleasant and welcoming hostelry with some well kept real ales and appears to be thriving - long may it continue. It is set in an ideal location overlooking City Hall and the market. I shall be putting in a regular appearance.
13 Aug 2013 14:08
The Murderers, Norwich
Address: 2/8, Timber Hill, Norwich, Norfolk, NR1 3LB
Phone: 01603 621447
See full pub details

Nearest train station: Norwich (0.5 miles)
Reviews by BITE users:
Had a good range of interesting beers, plus certainly an interesting bar & room layout. However, did I like it - not really, just a feeling.
5 Jan 2014 09:59
I called in with my wife and step-daughter this afternoon for a bite to eat. The food arrived after twenty-five minutes: my bacon and brie baguette was lukewarm, with the brie barely grilled; my wife's stew was hot but tasteless and the mashed potato was cold. In fairness, my stepdaughter's toastie was okay, the beer was fine and the barman offered me a drink on the house, but by then we'd had enough. Wouldn't go back.
14 Dec 2013 17:35
Good range of beers, in good condition, and a good pub food menu.
Rambling pub with quite a good atmosphere, very convenient for the shops. I'll be back next time I'm in town.
12 Nov 2013 08:39
More information