East Yorkshire pub and bar guide
Here's a guide to the pubs and bars of East Yorkshire - good or bad, we bring you the most talked about venues and the places you have to visit at least once. We've included a few user reviews, to give you an idea of what to expect when you get there. Or you can follow the links to see full details and all reviews for each pub.
The Wellington Inn, Hull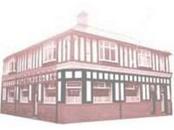 Address: 55, Russell Street, Hull, East Yorkshire, HU2 9AB [map]
Phone: 01482329486
See full pub details

Nearest train stations: Hull (0.4 miles), Cottingham (3.8 miles)
Reviews by BITE users:
Very good pub shame it was empty on my visit last Saturday afternoon. Never mind, all that beer to myself!.
18 Jun 2009 21:17
Great pub. I have been a regular visitor since it reopened 3 years ago and its just gets better. Always 6 to 8 beers on hand pumps and a good choice of foreign largers. The chiller also has over 100 bottled beers from around the world.
The toilets are the only disappointment and hopefully they will be inproved
18 May 2009 15:22
With the sad wobbly decline of the Black Boy and the Bay Horse, and the fact that Ye Olde White Harte caters for lager drinkers as well as camra members, this has assumed the mantle of 'best pub in Hull' in recent years. And it's bloody good. It's a basic backstreet boozer, no fancy decor, but it's quite spacious, vibrant, with lots of well-kept regularly-changing ales and also a huge range of bottled beers. The ambience is friendly conversation.
The window frostings and scarves above the bar tells you that there is a Hull FC supporter running the place, but this being rugby league you will be welcomed with friendly chat whether FC or other. So a great place to go for the discerning drinker from visiting teams.
24 Apr 2009 00:03
Walters Bar, Hull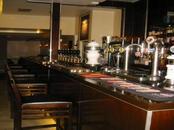 Address: 21 Scale Lane, Hull, East Yorkshire, HU1 1LF [map]
Phone: 01482 224004
See full pub details

Nearest train station: Hull (0.6 miles)
Reviews by BITE users:
This was the best place we found on a mini crawl of Good Beer Guide pubs in Hull centre while waiting for the ferry. Good selection of beers in a clean tidy pub with friendly staff. Only downside was the beer was rather cold, but maybe thats how the locals like it.
14 Feb 2010 18:26
27 October 2009
Never been here before, but visited twice in one weekend. Does what it says on the tin - aimed at 40+ beer lovers, not yobby, comfortable and for Hull slightly upmarket. Excellent beer choice 1 - Perry, 2 Ciders, 8 Ales (including 3 from local brewer Newsome). Focused and know its market, I hope it is still good when I next visit in a few months.
28 Oct 2009 21:19
There is nowhere else quite like this place in Hull, especially in the city centre. A wide choice of real ales plus contintental beers on draught and in bottles and extensive wine range. A relaxed friendly non-threatening atmosphere with no loud music, no machines and no chavs.
3 Aug 2009 22:45
The White Horse Inn, Beverley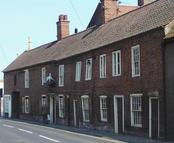 Address: 22 Hengate, Beverley, East Yorkshire, HU17 8BN [map]
Phone: 01482 861973
See full pub details

Nearest train stations: Beverley (0.4 miles), Arram (3 miles)
Reviews by BITE users:
Best to ask directions on first visit.The pub takes some finding and without an obvious sign you could easily walk past without without realising.Everything said previously is true.This is one of the great pubs and well worth a visit to find.You can play locate the gents on your visit,but take a roll of string so you can find your way backn to the bar
20 Jan 2010 22:43
Went there earlier on in the year and was not disappointed. The gas light atmosphere has to be savoured. The prices were staggering (£1.43 for the Ale) and the food was excellent value and very wholesome too! When I'm next in the area I'll be visiting again for sure. Didn't see too many tourists at this time.
29 Nov 2009 11:19
Went there 9/05! Still an unchanged pub house wonder! Fresh bitter pints and full of locals having lunch. Thanks for having a true pub in this day and age.
Cheer's ya'll.
30 Sep 2009 15:25
Ye Olde White Harte, Hull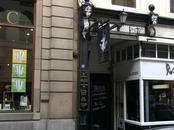 Address: 25 Silver Street, Hull, East Yorkshire, HU1 1JG [map]
Phone: 01482 326363
See full pub details

Nearest train station: Hull (0.6 miles)
Reviews by BITE users:
Excellent ale and friendly atmosphere. Will definitely call again.
11 Jan 2010 20:19
Off the street through a passageway is pub heaven! A small courtyard fronts the entrance with windows filled with ornate stained glass. Inside left or right is matching bars and across the room huge fireplaces. Dark warm cozy and the best pint of ale we had in the three weeks over here. The Old Pecuiar was to die for!
Thx Hull for having this gem still here much of it untouch by modern shite!
1 Oct 2009 19:46
In my student days in Hull in the early sixties this was a regular haunt.I recently paid it a nostalgic revisit and nothing had changed,apart from they now allow women in.This is a definate must for anyone visitingHull
15 Sep 2009 22:01
The Cornerhouse, Beverley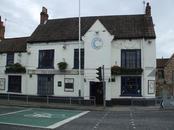 Address: 2-4 Norwood, Beverley, East Yorkshire, HU17 9EY [map]
Phone: 01482 882652
See full pub details

Nearest train stations: Beverley (0.4 miles), Arram (2.9 miles)
Reviews by BITE users:
Best looking female publican I've seen in England! Nice pints of Black Sheep and the raised sitting area has hugh windows looking out onto a small courtyard.
30 Sep 2009 15:15
The cornerhouse is a great put have only been a few times on the evenings but have visited many a time for breakfast, my only dissopointment is the sausages not as good as they used to be.
14 May 2009 23:03
I would need to re-visit this place before my impression is lifted, and first impressions count for a lot. It was very busy, and that was on a Friday evening. Perhaps the current economic situation had impacted on the footfall, but even though, I am of the belief that Beverley is a place insulated from the current economic meltdown.
The bar staff were polite and the prices were not too inflated. Maybe it needs a few more people in there to recreate the 'buzz' that everyone else is making a reference too.
18 Apr 2009 14:48
Ship Inn, Sewerby
Address: Cliff Road, Sewerby, East Yorkshire, YO15 1EW [map]
Phone: 01262672374
See full pub details

Nearest train stations: Bridlington (1.9 miles), Bempton (2.1 miles)
Reviews by BITE users:
Visited 29/10/09 because its in the GBG, and guess what? no real ale on, despite a Bank's pump clip showing. Do these pubs realise how much trade the GBG brings in? Do they care? It doesn't seem like it. Whilst waiting to be served, 2 other people ask for ale, when I asked if there was another ale on, the answer was no, only smooth! GRRRRR!!!!! Seems only interested selling food.
1 Nov 2009 16:01
Mini beer and music festival going on during the week I was in the neighbourhood. 6 to chose from on my first visit including Ringwod best, Jennings Fish King + Snecklifter. Stuck with the snecklifter on my next two vistis on they were only down to two beers as theothers weren't ready. Its a pub that serves the nearby holiday cottages and caraven park, just a stones throw from the cliff path. Its a pub that balances between a village local and a holiday pub (big family dining room / aracade in a seperate building out the back) Shame the garden is a bit scruffy. Great quality beer though.
4 Sep 2009 22:12
Visited today just after opening. One cask beer [banks] which was not ready so was told by the bar man, but would be ready later in the day so settled for electric pumped Mansfield original which was very good.
Ordered fish and chips which was nice and tasty.
Pub was clean and tidy but the toilets although clean could well do to be upgraded.they were damp and i could imagine in winter the owner would have problems with them.
9 Jul 2009 23:49
More information