Cambridgeshire pub and bar guide
Here's a guide to the pubs and bars of Cambridgeshire - good or bad, we bring you the most talked about venues and the places you have to visit at least once. We've included a few user reviews, to give you an idea of what to expect when you get there. Or you can follow the links to see full details and all reviews for each pub.
The Hand and Heart, Peterborough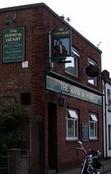 Address: 12 Highbury Street, Peterborough, Cambridgeshire, PE1 3BE
Phone: 01733 564653
See full pub details

Nearest train station: Peterborough (0.9 miles)
Reviews by BITE users:
got a warm and friendly wellcome from bram yesterday. pity the greene king abbot ale had just run out so had a pint of his well kept john smiths smooth.it was heaven.he really knows how to look after his keg beers.good old bram. still looking for another pub bram ?
8 Feb 2014 20:25
In here early last Saturday afternoon and only one other customer present.
There are two rooms but only one bar with a hatch for orders.
Very basic but a nice real fire going on what was quite a chilly day.
Piped music was playing. The TV was switch off. They also have a dart board.
5 Hand pulls so I had a pint of Hobgoblin for £3.20.
By the time I had finished that the other customer had left so I took pity on the friendly Landlady and had another pint.
This time I went for a pint of a beer I haven't seen available lately called The Dogs Bollocks which cost £3.40
2 Dec 2013 08:18
Lovely pub for the ticker or architecture enthusiast . It is a national inventory CAMRA pub but the beer is quite pricey. Recently, even at their beerfest it's been very quiet and I visited in a Saturday evening. Shame. Will this be another hidden gem lost to redevelopement?
4 Oct 2013 20:09
The Ostrich Inn, Peterborough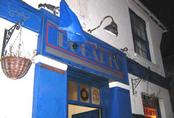 Address: 17 North Street, Peterborough, Cambridgeshire, PE1 2RA
Phone: 01733 703599
See full pub details

Nearest train station: Peterborough (0.3 miles)
Reviews by BITE users:
heard a bit of gossip in the ostrich today[i cant keep out] the landlord liam is taking over the office in oundle rd .to be renamed THE NEW INN the pre johnny burns [or is it byrnes] name.after a full revamp .3 REAL ALES to start with .if its anything like the ostrich well worth a visit. opening 20-24/01/14. if i get any more onfo ill keep you posted
13 Jan 2014 18:51
called in again, tried 3 ales, they were like angels dancing on your tongue.met a regular ,old chap from yorkshire good company,must make this my new local
10 Jan 2014 16:30
WOW WHAT A GEM .First time in ostrich inn today.good choice of well kept ales in a warm and friendly CLEAN pub.So clean i would prefer my food to beprepared in the toilets of this pub than the kitchens of pubs CAMRA members rave about in the local area
8 Jan 2014 16:10
The Cambridge Blue, Cambridge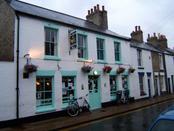 Address: 85-87 Gwydir Street, Cambridge, Cambridgeshire, CB1 2LG
Phone: 01223 471680
See full pub details

Nearest train stations: Cambridge (0.7 miles), Shelford (4 miles)
Reviews by BITE users:
Popped back in here after an absence of a couple of years. My god it's changed - and not for the better. The guy (one - on Saturday afternoon!) behind the bar was under too much pressure to serve the beers at all well and not even be courteous about it either. Decided to have the food and can only say we felt swizzed. I was looking forward to this visit and can only say I shan't be back in that much of a hurry. Like the reviewer below said, the beers etc aren't the be all and end all. It's the whole experience.
22 Sep 2013 17:13
i would say it lacks in atmosphere after what i assume was a rebuild. the make-up of the crowd doesn't help that much.
i do credit the huge range of beers, but for me, it's about the whole experience, not just the beer and i would notch this place up as a bit of a victim of its own success.
i know that is unlikely to be a popular view but i have to rate places on how keen i am to visit them, and to be honest the lack of character and the crowd diminishes my pleasure at visiting the blue.
1 Jul 2013 22:43
TWG is right, there has been a lot of building work done over the past couple of years. Beer quality and choice still as good as ever. The food lets it down, but it has never really been known for that. This pub and the Geldart are easily the best in the area, probably in Cambridge.
6 Jun 2013 17:42
The Devonshire Arms, Cambridge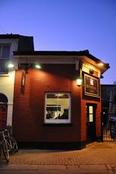 Address: 1, Devonshire Rd, Cambridge, Cambridgeshire, CB1 2BH
Phone: 01223 316610
See full pub details

Nearest train stations: Cambridge (0.3 miles), Shelford (3.7 miles)
Reviews by BITE users:
First visit here 21/09/13 and have to say I really liked the place. Nice to see Milton beers as we don't get them round our way much. Both of the beers that we had were in very good nick. The Nero was fantastic.
22 Sep 2013 17:48
a stalwart. after the second pint in the beer garden, which has a shutaway kind of feel, you even forget you're in cambridge; to my mind that's a good thing.
25 Jun 2013 13:18
Good beer, good reputation. Just could be so much better with a bit of attention to small things. Staff were outside smoking constantly, with customers waiting at an unmanned bar. I don't grudge them a fag, but they could at least wipe the bar down before they go out, it's awash in beer even when it's quiet. Generally good though, and apparently food is good.
4 Jun 2013 19:38
The Prince Albert, Ely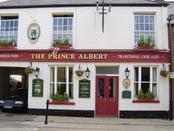 Address: 62 Silver Street, Ely, Cambridgeshire, CB7 4JF
Phone: 01353 663494
See full pub details

Nearest train station: Ely (0.4 miles)
Reviews by BITE users:
Went there every evening on a very pleasant three-night stay in the city. Brilliant beers, great landlord, lovely bar staff, pleasant garden, well-cooked food. Perfect! Best pub in Ely by miles
1 Dec 2013 16:54
Best beer pub in Ely with only the newly-opened Liberty Belle coming close. It has the feel of an old fashioned lounge with its carpets and striped wallpaper and no fruit machine or music. Six well-kept beers on tap included XX Mild, Thwaite's Nutty Black and - a new one on me - the superb Bath Brewery's Gem. Excellent, knowledgeable staff complete a very attractive package. Only slight downside is that it's sometimes a struggle to make your way through the semi-circle of regulars who crowd round the small bar.
20 Sep 2013 22:42
This is how a local pub should be. Still struggling under the yoke of Greedy King, the Prince Albert offers a wide choice of Ale, Real Cider and Keg Classics, all kept in utterly fine fettle! In the summer, the garden is a treat - although the local church bells can be a bit much, but that's not the pubs doing.
A wide range of local custom and more and more passing trade make this pub inviting and welcoming.
I have nothing but utter praise for the Prince Albert. I have always been made to feel welcome, and I never feel I have been over charged when I leave. The XX Mild is a standard, which again, I applaud.
The kitchen and back bar areas *might* be rebuilt and I think this will only add to what is already a fantastic pub. Can I praise it any more?
29 May 2013 08:45
The Bun Shop, Cambridge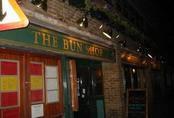 Address: 1 King Street, Cambridge, Cambridgeshire, CB1 1LH
Phone: 01223 366866
See full pub details

Nearest train station: Cambridge (1.2 miles)
Reviews by BITE users:
I used to like this place for a quick snack & pint at lunchtime, when it was called the BunShop (true, the original one was on Downing St). It had a lot of rowing memorabilia and was popular with local shop workers for lunch.
I stopped going when it went to a fancy tapas bar - and so did most of the old regulars.
Tried it the other day, as an alternative to the Bath House (which has gone McDonalds-style) and found it OK for a light lunch. Hot beef bun tasty, though beef tough. Good range of varying micro-beers: I tried MistyRiver and it was OK. Menu is perhaps too extensive for a place like this, and a little bit expensive. A window seat is great for watching the strange people going up and down King Street!
10 Oct 2013 18:35
PS/ turns out it is a chain, or at least the start of one. the developers sold their previous chain to greene king and are not shy of saying that this is what they want to do with this one too.
10 Jun 2013 14:34
true enough. nothing wrong with it that you could stand in the court of public opinion and condemn it on. lots of cambridge folk like places like it, the geldart, for example, which focuses on a similar market at the mill road end of town.
BTW, with our references to bills and malmaison, it's worth me saying i have no clue whether cambridge brew house is or isn't part of a chain. it may not matter. baroosh (another chain) cultivates a similar market, and i rather like their cambridge bar.
so i make no play of being objective and am entirely capricious in my view ... but something about the clientele and ambience here does give me the irrits.
10 Jun 2013 13:20
The Town House, Ely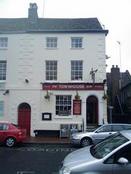 Address: 60-64, Market St, Ely, Cambridgeshire, CB7 4LS
Phone: 01353 664338
See full pub details

Nearest train station: Ely (0.6 miles)
Reviews by BITE users:
It's okay and the ale was good but it is pretty soulless and has the feel of a chain pub.
24 May 2014 21:45
Not much atmosphere on the night I was in. Not sure why it was so empty because it was staffed by three very young, very enthusiastic barstaff and the beer - Wheeltapper's - was fine. It was the early evening so perhaps my timing could have been better. Definitely deserves a second visit.
18 Sep 2013 22:00
Fine beer, great food and wonderful staff make this one of the oddest but most brilliant pubs in the area. There is a dichotomy here. By day the pub is relaxed, airy and quiet. At the weekends it's loud, brash and exciting. It really does have something for everyone. Live music on Sunday afternoons and regular beer festivals only add to the catch-all style of the Town house.
29 May 2013 08:50
The Haymakers, Chesterton
Address: 54, High St, Chesterton, Cambridge, Cambridgeshire, CB4 1NG
Phone: 01223 367417
See full pub details

Nearest train station: Cambridge (1.7 miles)
Reviews by BITE users:
First visit since I worked next door (25 years ago) and an instant classic; if a little quiet on Sunday evening. Feels similar to the Devonshire in style, beer and food range, perhaps the customer base is a bit wider though ! Nice ska playing; not sure about the live music arrangements. Milton beers good not great yet.
4 Aug 2013 18:27
Great newly reopened pub with a REAL community feel. ( pub quiz, stitch and bitch, pudding club etc)
Nice beer garden , excellent wine and beer. Fantastic authentic pizzas and great friendly staff. well done and good luck for the future.
10 Jun 2013 13:58
Changed hands recently and is a bit better. Still seems to be a work in progress - toilets and cleaning need attention, service a bit "quirky" or slipshod depending how you look at it. Getting there, though, so probably worth a look in a few weeks.
29 May 2013 18:11
More information