details: phil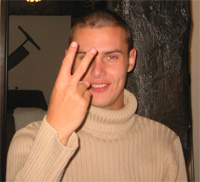 Favourite pub:
the Black Horse, Soho
Least favourite pub:
the Royal Oak, Stockwell
Favourite drink:
JD & Coke
Least favourite drink:
Shandy
Phil began his drinking career swigging hip flasks of whiskey down at his local park in Nottingham.
After another three years of liver punishment whilst pretending to study in Manchester, he moved "down south" to join the working masses.
These days Phil can be found travelling the far reaches of the globe in search of the perfect pub. Or something.
contact: [email protected]
send Phil a message: