Berkshire pub and bar guide
Here's a guide to the pubs and bars of Berkshire - good or bad, we bring you the most talked about venues and the places you have to visit at least once. We've included a few user reviews, to give you an idea of what to expect when you get there. Or you can follow the links to see full details and all reviews for each pub.
The Carpenters Arms, Windsor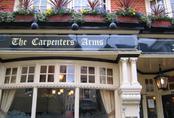 Address: 4 Market Street, Windsor, Berkshire, SL4 1PB
Phone: 01753755961
See full pub details

Nearest train stations: Windsor & Eton Central (0.1 miles), Windsor & Eton Riverside (0.3 miles), Datchet (1.3 miles)
Reviews by BITE users:
I've often thought that the Carpenters Arms is the best pub in Windsor. So I suggested it for our office Christmas meal and it was chosen. It is a Nicholsons pub hidden away in an alleyway near the Castle and the Guildhall. The alleyway is on the beaten path for tourists. But it is also popular with the local trade, making it a popular place. 8 ales were on - Fullers London Pride, Wadworth 6X, St Austell Nicholson's Pale Ale, Trumans Yule Star & Three Wise Hops, Cotleigh Uncle Sam, Roosters Fort Smith & Sharps Doom Bar. I had a couple of pints of the Yule Star which was fine. The meal itself was not the best quality. But it still represented good value and there was plenty of it. Staff were friendly and our party seemed satisfied. Still a good pub.
11 Dec 2015 20:41
it's behind the 'crazy house' on the High St. It's okay, does a few reasonable ales but not somewhere I'd rave about.
23 Aug 2015 19:53
A Nicholson's pub which is just a stone's throw from the castle & was pub number 2 of the day.
An older style pub that is carpeted throughout. 3 split levels to the rear of the pub and apparently the lower level has an now unused tunnel that runs into the Castle!
Masonic symbols on the windows are interesting and well preserved, there's also several other original features including a corner fireplace.
Ale wise there are 8 hand pumps that offered a mix of pale ale and stouts. I opted for a pint of Alchemy Starlaw @ 3.5%...a decent pint & more than drinkable.
It was around 12.30pm and was already pretty busy inside.
A decent enough pub for a pint, not too expensive or touristy on my visit.
1 Jun 2015 16:16
The Watermans Arms, Eton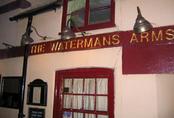 Address: Brocas St, Eton, Windsor, Berkshire, SL4 6BW
Phone: 01753 861001
See full pub details

Nearest train stations: Windsor & Eton Riverside (0.2 miles), Windsor & Eton Central (0.2 miles), Datchet (1.4 miles)
Reviews by BITE users:
The Waterman's Arms just over the bridge from Windsor & Eton station was our first pub of our day of ticking in Windsor on Bank holiday Monday.
8 hand pumps offering 8 different ales, I opted for the pubs own brew which was brewed by Caledonian & aptly named Waterman's Arms @ 4.1%...a very drinkable pint as well.
The pub is large inside with little nooks and cranny areas.
Friendly barmaids, the landlord is also worth a mention as he was very welcoming to us.
To the side of the pub there is a beer garden with plenty of benches and tables, this is a decent little suntrap.
Food was available from noon, however I cannot comment on what it looked or tasted like.
A decent pub to start the day in.
27 May 2015 14:15
went there for Sunday lunch which was very good the log fire was on and many dogs warming them selves, Good range of beers I think there were eight, really liked hobgoblin would recommend it highly.
Dave
30 Mar 2015 13:36
A great pub with many real ales very good food and dog friendly close to the river 5* would highly recommend it
12 Mar 2015 10:07
The Moon and Spoon, Slough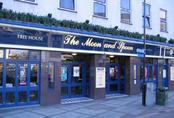 Address: 86, High St, Slough, Berkshire, SL1 1EL
Phone: 01753 531650
See full pub details

Nearest train stations: Slough (0.3 miles), Windsor & Eton Riverside (1.8 miles), Windsor & Eton Central (2.1 miles)
Reviews by BITE users:
Kales, why lie on a pub/beer website - and refuse to discuss either. Just other posters, all of whom you have issues with. A spelling course might help - as well as a hobby, job or visit to the pub!
18 Dec 2015 09:14
No yours was quite polite saying how you had issues in life and wanted my number so you could tell me the real reason your defending a numpty head. Oh and thank you I am employed and very well in fact but hey ho maybe your trying to explain the lifestyle you lead.
17 Dec 2015 19:18
Mine was the abusive one - to a sad unemployed chap, who has no interest in pubs or beer. Just a habit of boring and insulting posters.
17 Dec 2015 18:10
The Monks Retreat, Reading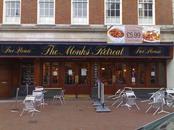 Address: 163 Friar Street, Reading, Berkshire, RG1 1HE
Phone: 01189 507592
See full pub details

Nearest train stations: Reading (0.2 miles), Reading West (0.9 miles), Earley (2.7 miles)
Reviews by BITE users:
My god - a single Road with not 1 but two Wetherspoons. Suppose you cannot argue about £1.99 for a decent pint of Doom Bar. I have my CAMRA 50p vouchers but cannot bring myself to use them.
I suppose there is the lack of atmosphere. And strange mixture of tourists and tramps. But you know what you are getting.
23 May 2015 18:36
today or yesterday can't remember went in and had a pint or ten to discover landlord and george michael lookalike chris wiggage still not doing any work. that is all. i will return to once again to witness landlord and george michael lookalike chris wiggage still doing no work.
5 May 2015 09:55
And when Nicole brought me my food, she reminded me that Chelsea had won the league and Arsenal didn't and I was so sad I smashed up my laptop so I wouldn't bore anybody ever again
4 May 2015 19:45
The King Charles Tavern, Newbury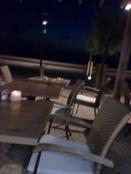 Address: 54 Cheap Street, Newbury, Berkshire, RG14 5BX
Phone: 01635 49127
See full pub details
Reviews by BITE users:
Handy for station, very friendly, surprisingly quiet at lunchtime, good selection of beers.
8 Aug 2015 10:20
I hear that new people are running this people and that they are doing a great job, so please don't let my previous comment deter you from visiting today. :)
25 Jun 2015 18:37
Ignore the preceeding reviews. I first visited this pub as a 15 year old in 1972, when I was a Saturday boy at Woolworths. The main attraction then was the exotic dancer at lunchtime. Despite their evident lack of enthusiasm for their profession, they were a welcome attraction for a young lad. Since then the old landlord Tony has moved on - possibly to the great boozer in the sky and the pub drifted for years, becoming ever more tatty.
But in the last year it has been transformed, and is now arguably the leading real ale pub in Newbury. Completely refurbished and selling 7 real ales, it's a terrific boozer. I concentrated on the Good Old Boy from the local west Kennet brewery but also tried the Dogbolter from Tim Taylors. Both were very well-kept. The food looked a little pricey, but if you want a pasty or a cake the legendary Empire cafe is just across the road. This pub is a must visit for a real ale enthusiast, and is just a 250 metre stagger from the station.
21 Mar 2015 22:48
The Acre, Windsor
Address: Donnelly House, Victoria Street, Windsor, Berkshire, SL4 1EN
Phone: 01753841083
See full pub details

Nearest train stations: Windsor & Eton Central (0.2 miles), Windsor & Eton Riverside (0.5 miles), Datchet (1.4 miles)
Reviews by BITE users:
Paid another visit - as before a good place to escape the good tourists and also to have a decent ale and keep up with the football results.
23 Aug 2015 19:52
Maybe not somewhere for your pub purists as it still has a bit of a 'social club' feel to it but the ale was local and drinkable and it is somewhere to escape the hoards of tourists.
9 Aug 2015 11:28
After the Two Brewers it was a short walk to pub number 4, the former Windsor Liberal Club which is now a very nice and friendly pub called The Acre.
Around 10 punters in on my visit with all of them being locals , the barmaid afforded us a friendly welcome.
3 pumps with 3 different ales, I went for a pint of Binghams Rattlesnake Rye Pale Ale @ 5.0%. A decent pint but my pals pint from Windsor & Eton (the ale name escapes me) was pretty ropey.
Nice neutral décor with lots of faux leather chairs and neat wooden tables
Music playing softly in the background.
A decent place and worth a stop and another tick from 2015 GBG.
12 Jun 2015 14:16
More information