About beerintheevening.com
| | |
| --- | --- |
| | |
What we do...
Beer In The Evening is the UK's busiest online pub and bar guide website, eclipsing competitor websites with over ten times the volume of internet traffic. Receiving over one million unique users each month. Beer In The Evening has grown to become an online community and no longer just a simple website, the site continues to grow rapidly each month as more and more pub goers, licencees and breweries alike are discovering the value that Beer In The Evening offers.


As a General User what can you do?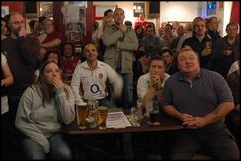 Suggest Pubs and/or Bars to us using our suggest a pub form
Inform us of changes to pub/ bar details, e.g. new owners, telephone numbers, closed down etc. Let us know via our online discussion forums
Once registered with Beer In The Evening you can leave comments against each pub you visit informing other users of your experience
Once registered you can rate (out of 10) a score for each place you visit, who knows the addition of your vote may get the venue into the top 10 pubs listing
If you have pictures of venues you'd like to add to a page, you can upload them for approval by viewing the pub page and selecting the link "Upload a photo"
For enquiries regarding any of the above services please contact us
As a Licensee what can you do?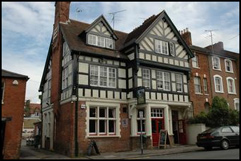 NOTE:
You must have a Beer In The Evening licensee account to do any of the following, if you do not yet have an account
register your pub here
, or if you have forgotten your password get a
reminder
sent to you.
You can publish an informative and descriptive review of your venue
Update your pub photos, facilities and events. View monthly visitor stats to your page
You can receive messages and enquiries from potential customers to your account inbox
Include a larger portfolio of photos that visually help improve your venue listing
Compliment your own website with a link from your pub page to your website, you'll notice the difference in user traffic. With a Beer In The Evening subscription you take instant advantage of our long established web presence- you'll start to get higher search rankings within the same week, for a lot less than purchasing other advertising packages
Talk to us. If you want a site feature developing or feel that your venue page is not achieving exactly what you expected, get on the phone to us and lets discuss the right solution for you
For enquiries regarding any of the above services please contact us or register your venue
As a Brewery or Pub Chain what can you do?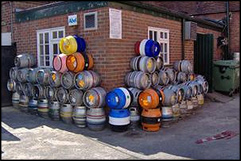 If you have a number of licensed venues under your name use the Beer In the Evening corporate account to view and maintain all comments related to your pub/bar chain
Respond to public comments regarding your venues reassuring your target audience that you do listen to their opinions, it makes such a difference in user attitudes
Advertise your pub events on our events site! Pub Quiz, BBQ, Live music, Beer festivals!
Compliment your own website(s) with an artery of user traffic coming straight from Beer In The Evening - List your website, your Twitter and Facebook accounts!
Advertise special offers or guided tours in our newsletter
Work with us. We have a long proven internet history with successful website marketing, design, deployment and optimisation, find out how we can help you to improve your business
For enquiries regarding any of the above services please contact us
Where are we based?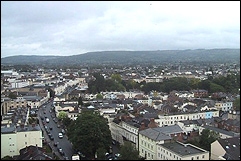 The Beer In The Evening team are based in Cheltenham Spa (UK), home to the Cheltenham Races (obviously) and the famous Gold Cup Horse Race. Cheltenham is a Spa town nestled in the Cotswold hills, having a history that pre dates Roman times it's a testament to pub culture that such a small town and surrounding area has produced so many pub and bars during it's time. It's perhaps not the most accessible of drinking zones compared with larger cities, but anyone who has been to Cheltenham will not be shy of a place to park their feet and find a pint or two.
Beer In The Evening
Eagle Tower,
Montpellier Drive,
Cheltenham Spa,
Gloucestershire.
GL50 1TA
More information...
If you have any questions about the site, please see our FAQ.
You may also contact us.